April 2018 News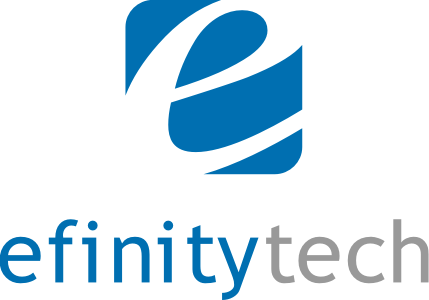 Website Design | Ecommerce | SEO / SEM
April 2018 If you wish, you may view this page in your browser: View in Browser
Announcing: RespiteChoice.com -
Temporary Nursing Service Booking Site!
LaShaun Bellamy and Glenn Gregory contacted us after finding our services on Clutch.co.
The site helps clients: "Conveniently find & book temporary skilled nursing care away from home!"

Their novel service offering provides a location finder, rating service and booking engine for caregivers who need a short-term respite from the responsibility of caring for their family members.
See Their Extraordinary Website in our Portfolio! Click Here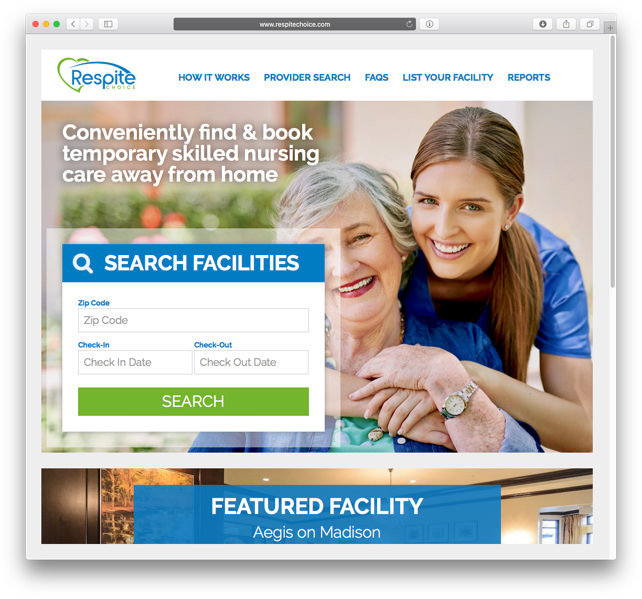 The site has fascinating and extensive functionality. It displays dynamic Google Map based search results and directly utilizes government databases of facilities. Additionally, it allows searching and booking by desired dates of service and provides facility ratings, as well as further contact information.
In their words:
"We found Efinitytech by happenstance after finding their profile on Clutch.co, which reflected a primary focus on web development and design for small businesses. This was exactly what we needed to launch our new business website. In our first meeting, it was clear we were dealing with a highly capable team, and they took a sincere interest in transforming our prototype site into a true "go to market" website. We greatly appreciated the team's expertise and guidance, and have enjoyed working with Efinitytech. We look forward to a long relationship as our business grows."

LaShaun Bellamy & Glenn Gregory, Founders of Respite Choice

O2 Compost Redesign
Another great client has undertaken a complete redesign of their site—with an ecommerce addition coming in the near future!
O2 Composting Systems utilize Aerated Static Pile Composting. An electric blower induces airflow through the pile to maintain aerobic conditions at all times. The oxygen stimulates the microorganisms already in the mix, producing heat as a by-product. In a properly operating compost system, the high pile temperatures are sufficient to pasteurize the raw material and dramatically reduce offensive odors, as well as destroy fly larvae and weed seeds. This means the resulting compost is safe, high-quality soil enhancement that supports healthy plant growth.
See Their Exciting New Website in our Portfolio! Click Here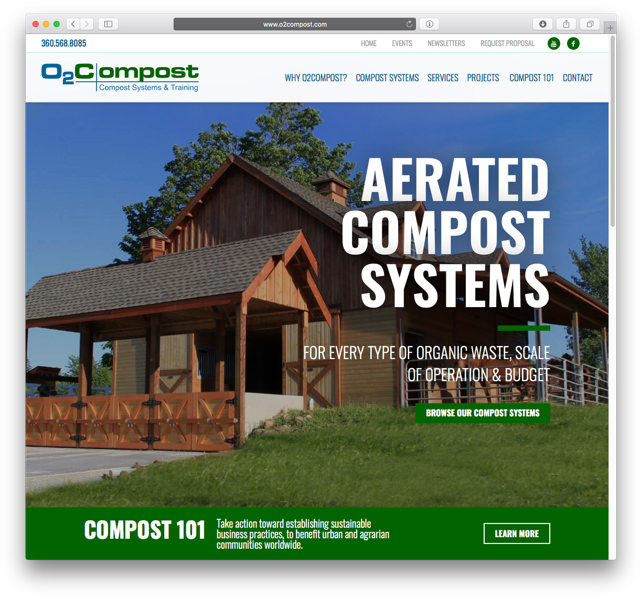 In their words:
"We are very pleased with our new / updated website. Richard and the others on staff were very responsive to our requests for changes and additions. The new layout is very appealing and the organization of technical information is much more intuitive. What I like the most is how our past projects are displayed. Now that they can be sorted by state, our prospective clients can find systems in their general area of the country. When people contact us they are generally pre-sold.
Well done,"
Peter Moon,
Owner O2Compost Systems
Efinitytech Supports Junior Golf Charity
For over ten years, Efinitytech is proud to have supported Grass Roots Junior Golf Charity!
We believe in the values imparted to children via the game of golf and want more kids to gain the experience and skills for a lifelong sport!
In 2017, we were very pleased to welcome back the Stewarts of Synergy Construction! See the Stewarts below with their celebrity playing partner, Nesby Glasgow, along with some of our young participants who help with the tournament.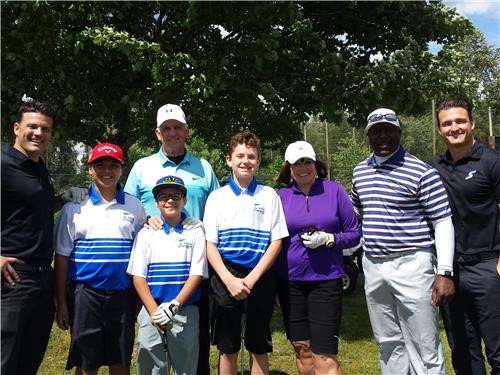 Grass Roots Junior Golf Charity is in its 14th year of making golf affordable and accessible for youth in our area, primarily in King & Snohomish Counties. The endeavors of the Charity are directed by Jeff Cornish, who is also the founder and Head Coach.
If you would like to help support our local Junior Golf Charity at the 2018 Tournament,
or by Donating! Click Here!
"Thank you for your many years of support!"

Jeff Cornish, Executive Director,
Grass Roots Junior Golf Charity
.
The EU is Legislating Data & Contact Forms!
The EU has cast a wide net with their recent legislation. For the most part, this applies to companies operating in the EU or marketing directly to customers in EU countries. We recommend you consult with your legal counsel to ensure you are in compliance as needed. We are generally aware of the regulations; however, you will need to give us specific direction for your business requirements.
Forbes published a helpful article on the subject:
https://www.forbes.com/sites/forbestechcouncil/2017/12/04/yes-the-gdpr-will-affect-your-u-s-based-business/#27afab526ff2
In addition, this website is the official website/PDF of the EU GDPR, aka, General Data Protection Regulation. Be warned: it is an extensive and extremely difficult to read legal document.