March 2018 Newsletter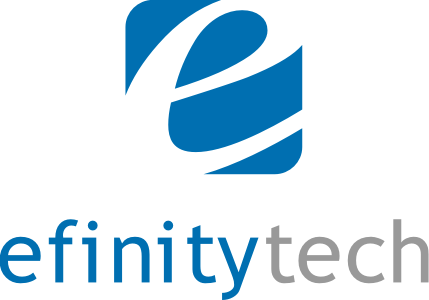 Website Design | Ecommerce | SEO / SEM
March 2018
Redesigned & Enhanced CorstoneLLC.com!
Among our most enduring client relationships is Corstone Contractors. Theirs is #4 on our list of Efinitytech's Content Managed sites; which currently stands at well over 500! The original Content Managed Site was launched in 2004. This current redesign and enhancement puts their site at the top of our portfolio. The mapping of their projects substantially expands the functionality of the site by visually illustrating the extensive geographic area they serve with an interactive and dynamic presentation. Each project is displayed in a new, desirable and consistent style.
Keeping their website design current, positions them at the forefront of their industry and improves the visitor experience; ultimately helping drive more business.
See Their Great New Website in our Portfolio! Click to View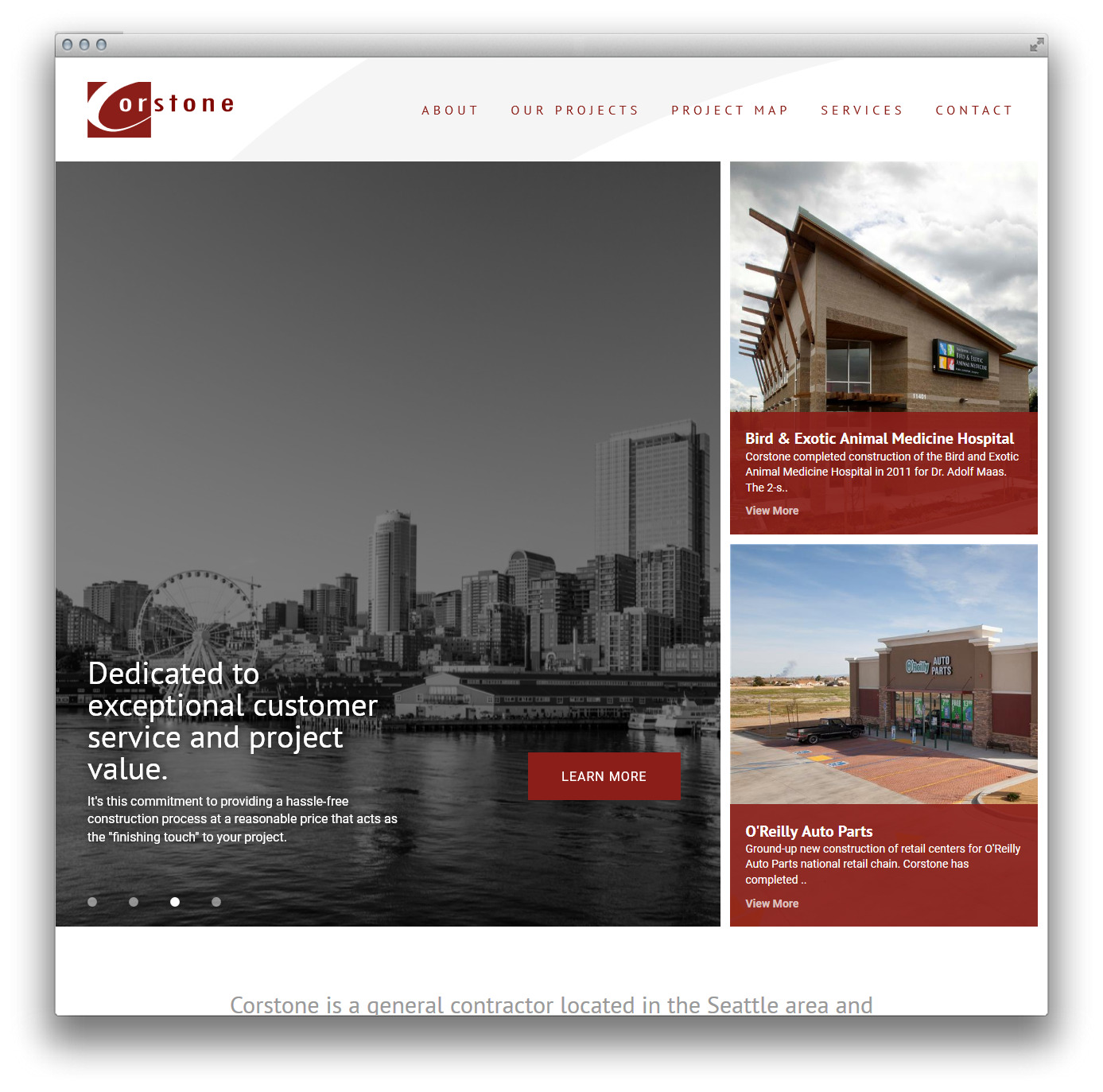 In their words,
"I have found Efinitytech to be professional and responsive to my needs as an owner of a small company....I highly recommend Efinitytech to any company seeking a cost effective way to produce a quality web presence...

Erin Verhoven, Co-Owner, Corstone Contractors

Beautiful & New Cascadia Iris Gardens Ecommerce Website!
Another of our very long term clients, (in their 10th year!); Patrick & Margaret Spence have not only given us the privilege to make the transition to a new and exciting design, they have also taken the plunge into Ecommerce! As of February 19, they are accepting online orders for their amazing Iris "Divisions", via our fully integrated shopping cart. Additionally, we programmed a custom shipping algorithm for their unique needs.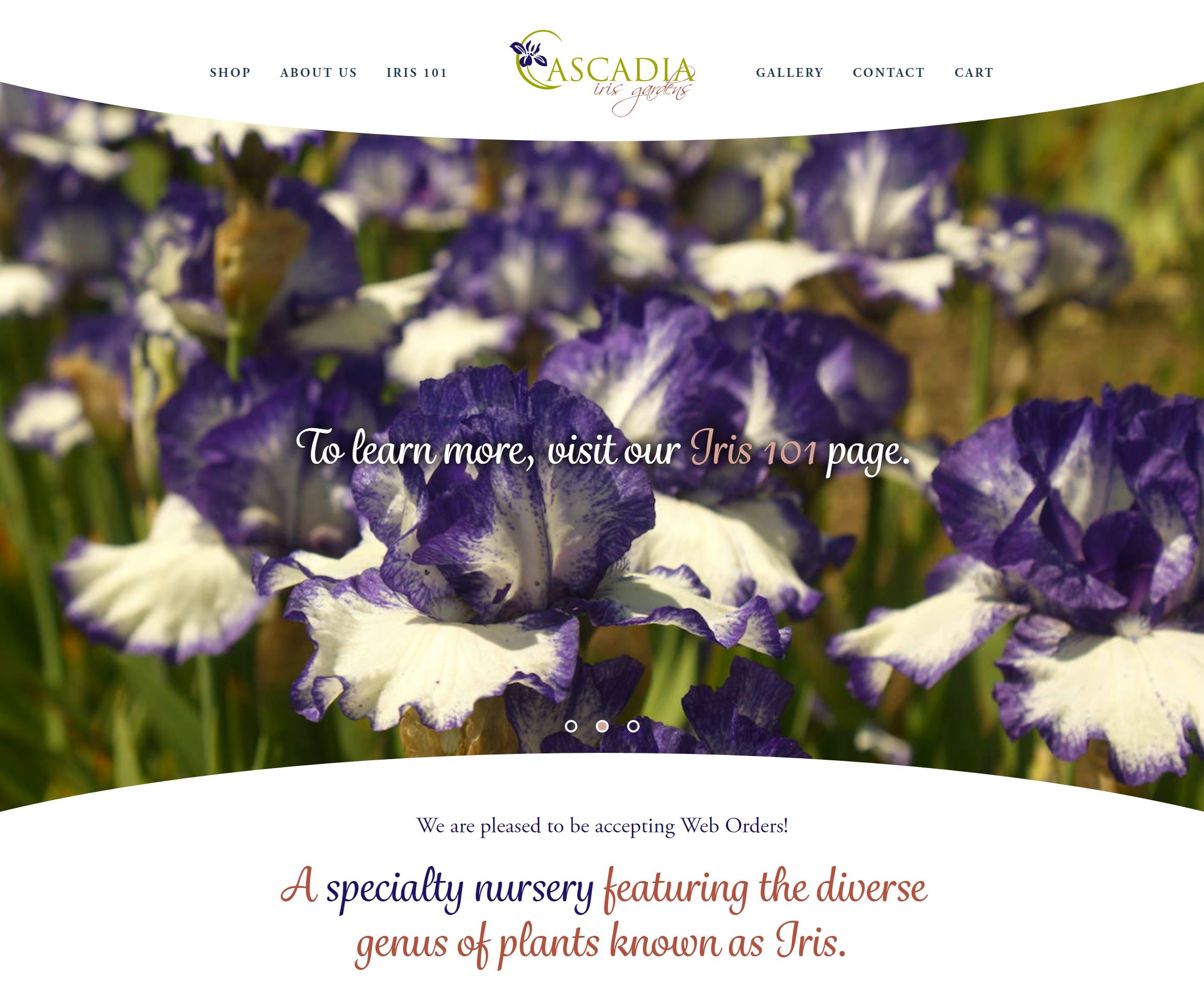 Please browse and shop our incredible array of Irises!
Patrick Spence & Margaret Spence
Owners, Cascadia Iris Gardens
BCA Bookkeeping is Tops! A Podium Sweep!
Cheryl Driscoll is a CPA with over 20 years experience in Bookkeeping Services. She was referred to us by Craig Peterson, of Strategic Business Guide, a business consultant who helps small businesses run their operations smoothly and profitably. Cheryl's priority one goal was to be Number 1 for her primary search term! "Bookkeeping Bothell".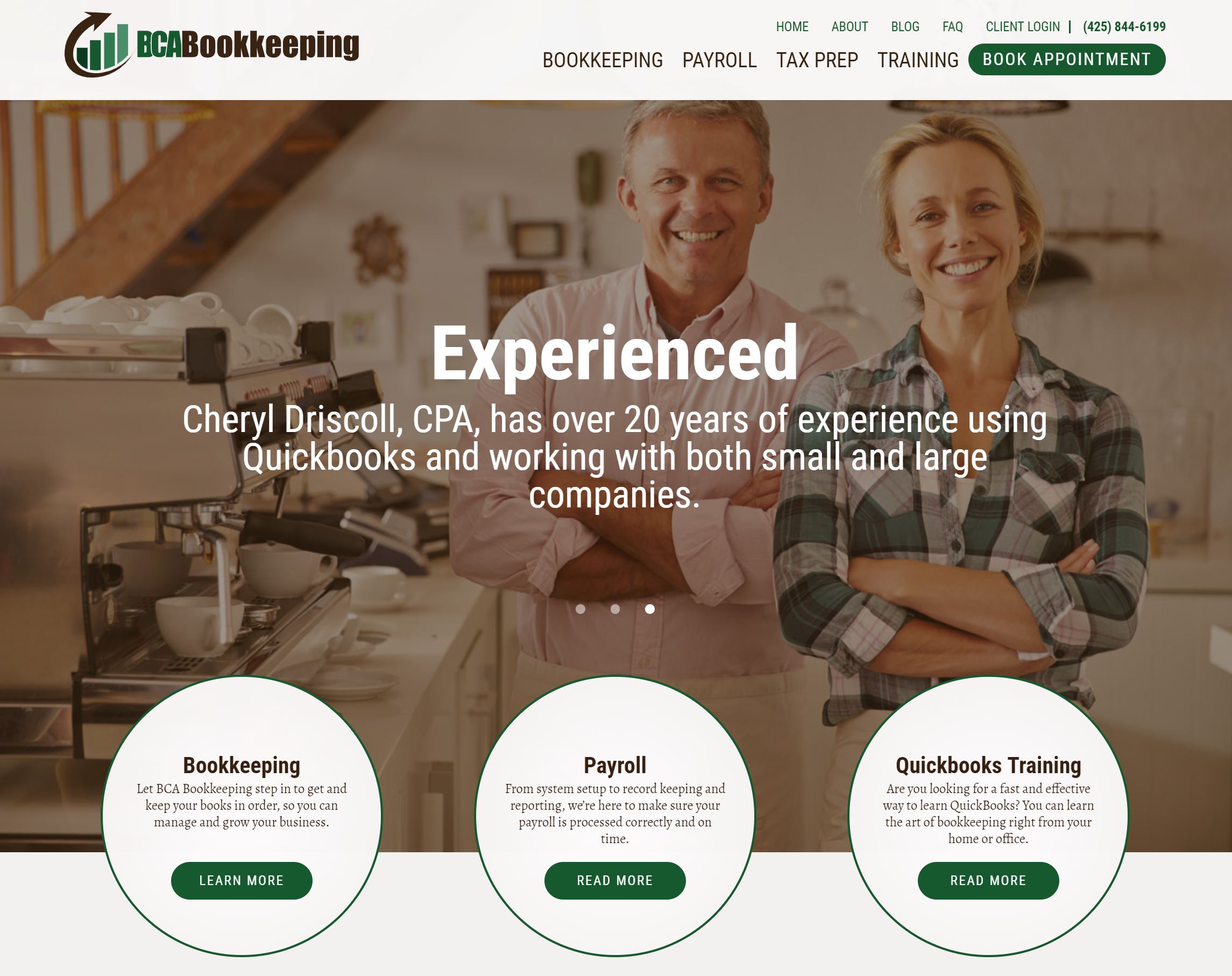 BCABookkeeping is currently #1 on Google in the entire US for Bothell Bookkeeping!

She continues to hold the number 1, "Gold Medal" Position for Bothell, along with these six Towns: Kirkland, Redmond, Woodinville, Everett, Duval, and Kenmore!
In addition to the incredible Eight Golds! she owns the # 2, "Silver Medal" for: Mill Creek, Edmonds, Snohomish, Mukilteo, and Monroe!
Finally; Cheryl commands the Podium, holding the #3 "Bronze" Position position for Lynnwood, and Bellevue!
These coveted Organic Search Positions have contributed to a 57% increase in New Users Year over Year for January of 2018.
This incredible "Podium Sweep" and Dominance is supported through Efinitytech's ongoing Search Marketing for her Site!
Contact us to see how we can boost your Google Search Visibility!


Urgent Tech! Update your iPhones & iPads!
There is an extremely strange, but truly catastrophic bug on Apple's iPhones and iPads.

Be absolutely certain to update your devices to IOS 11.2.6. ASAP. The Bug in previous software versions can result in a complete and disastrous crash of your device if a certain Indian language character is displayed on your device! Even an email could do it.