Cutwater Boats Website Launch!
Please join us in congratulating Cutwater Boats on the launch of their new website!
Cutwater reports this superb feedback!
"We're very excited about the launch of CutwaterBoats.com, our second website with Efinitytech. Since we launched RangerTugs.com in late 2015 we have seen double digit analytics increases across the board. More visitors, staying longer, and a definite increase in leads from the "build-a-boat" feature that Efinitytech built for us.
We've noticed the effects of the new site in more places than just the analytics. Customers are showing up to boat shows across the country better educated about our boats and ready to purchase. It's been a pleasure building these websites with Efinitytech and we are very excited about the results we've been getting!"
Sam Bisset
Communications Director, Ranger Tugs & Cutwater Boats
See more of our portfolio at: www.efinitytech.com


Cepher: Ecommerce & SEM Success
Cepher Publishing is a valued Ecommerce & SEO Client. We first launched their site in December of 2014. Since then, in just over one year, the combination of their excellent publications and Efinitytech's SEO/SEM consulting has propelled Cepher Publishing to achieve outstanding results in website traffic and sales! Specifically;
Website Sales increased 160% in Q1 2016 over Q1 2015!

Organic Website Traffic increased 212%

! (

for the same period)
In their words;
"We couldn't be more pleased with the expert technical support and outstanding customer service we have received from Efinitytech since the launch of our new website. They are always responsive to our needs and have become invaluable to the success of our company. It's a pleasure to work with such a professional and personable team."

Penny Castro, Operations Manager
Contact Us to see how Efinitytech can help you achieve outstanding results.
Newsletters, Newsletters, Newsletters!
Northwest Outdoor Lighting recently started utilizing Efinitytech's integrated VSM Newsletter as part of their Website Marketing. They were kind enough to send us this feedback!
"Sending out a monthly newsletter was a great idea Efinitytech suggested I do! I had tried to publish this on my own for a couple of months. First, when I tried to include all my clients email addresses in the "send to" column, I think most went into their spam folders! Secondly, I tried to individually send out the newsletter to each client. That took some time!!!
Now I create a quick Word doc, send it off to Efinitytech and voilà my newsletter is published and received in my client's mailbox. How do I know this? I now get responses to my newsletter! Bringing in more business through repeat customers and referrals is easy with my newsletters.
Thank you Efinitytech for your great suggestions!!!"
Cheers,
Mary Peterson
NW Outdoor Lighting
Newsletter History Trend: Did you know...
Efinitytech's integrated newsletter system offers powerful information for your benefit!
View your newsletters performance over time. recipient count, open count and percentage and action count and percentage trends.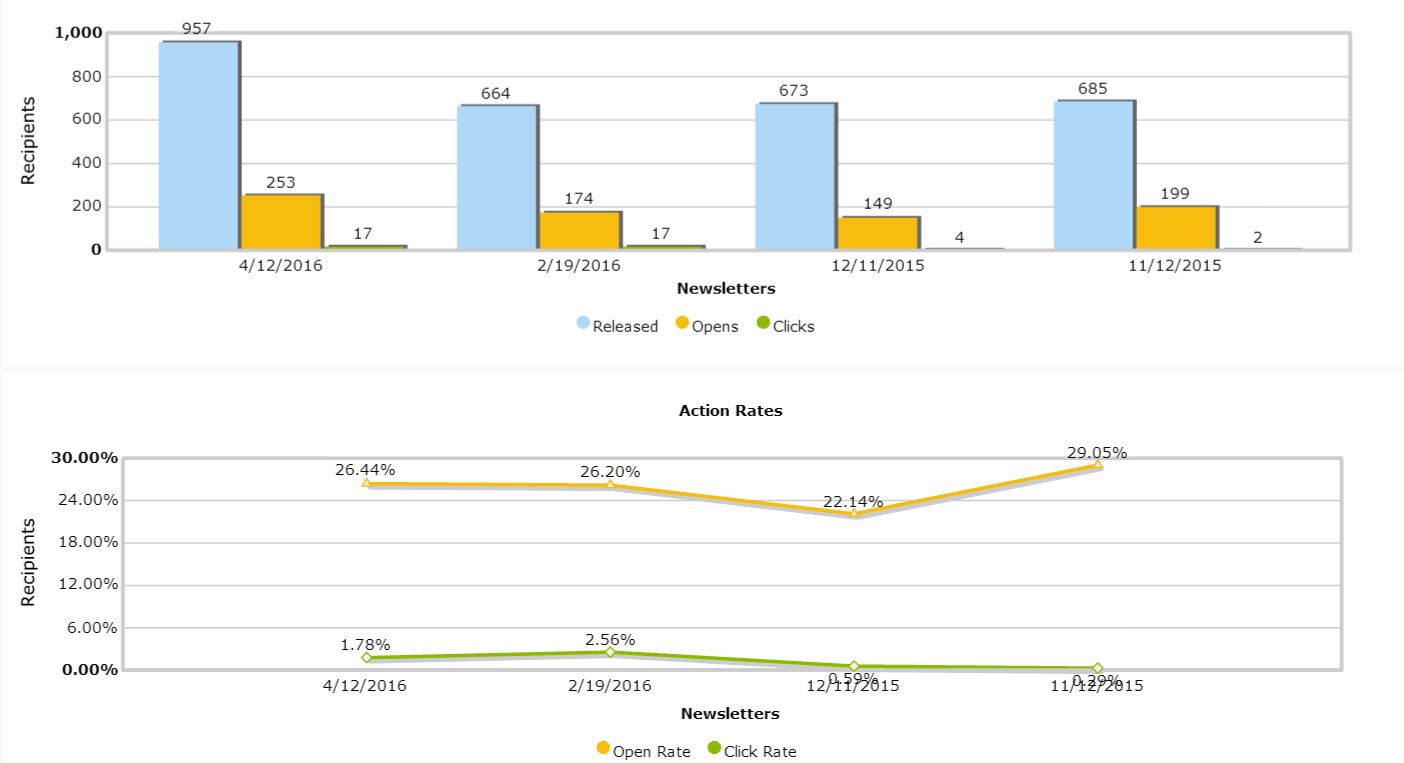 Detail Newsletter Report
Detailed Information about each sent newsletter shows you; recipients, bad email count, bounced emails and unsubscribes as well as unique and repeat action rates.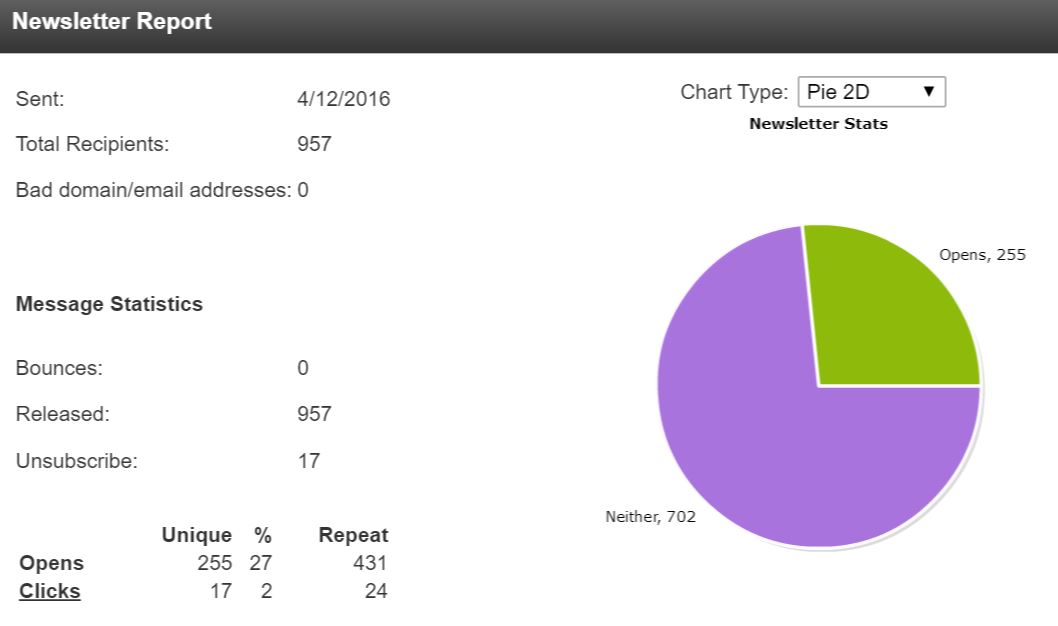 Newsletters: Effective & Inexpensive
Efinitytech is pleased to provide excepxional newsletter functionality for about half the cost of other commercial systems. We are able to offer this high quality service at this favorable rate, due to our newsletter system being completely integrated into your VSM Content Management System.
Email newsletters are arguably one of the easiest and most effective ways to reach your existing audience. Simply draft your message, add your images and schedule!
As Mary reports above; using Efinitytech's VSM newsletter system is very effective at helping grow her business.
Contact us to see how Efinitytech's integrated newsletters can benefit your business!