September 2017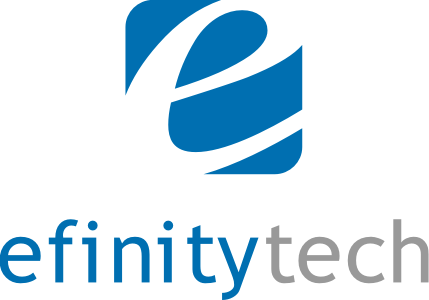 Website Design | Ecommerce | SEO / SEM

Efinitytech: - A Top Seattle Web Firm!
According to Clutch.co, a highly recognized and discriminating Digital Agency Rating firm; our work with many clients, especially: Barn Pros, Cepher, Ranger Tugs and Northwest Outdoor Lighting has earned us distinction as A Top Seattle Web Design Firm! See us in the Clutch.co Press Release: Here
In fact, given a particular search criteria, we are the Top Firm! View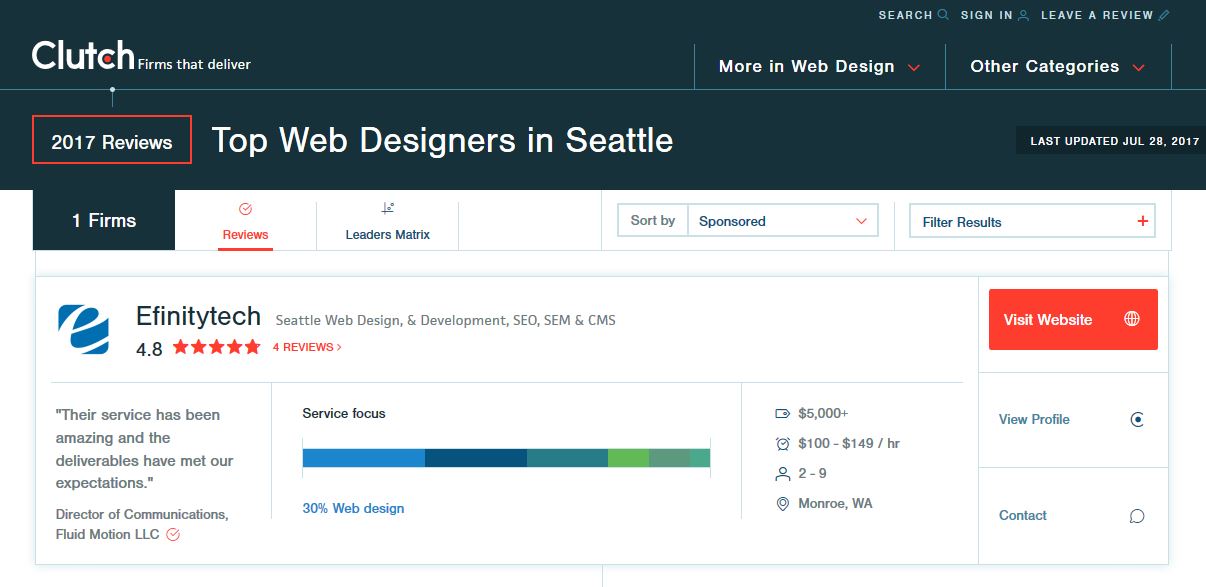 We are extremely grateful for the opportunities that these and many other clients have given us. Their support, through interviews and testimonials have given us these credentials. We wish to thank them individually and collectively for this honor.
Contact us today to learn how a new website and SEO consulting will help your business!

Announcing: Two Great Sites!
These terrific clients are repeat customers. It is our good fortune to have the loyalty of so many of our clients during the nearly 20 years we have been in business.
New Marketing Firm Design:
Klein Hersh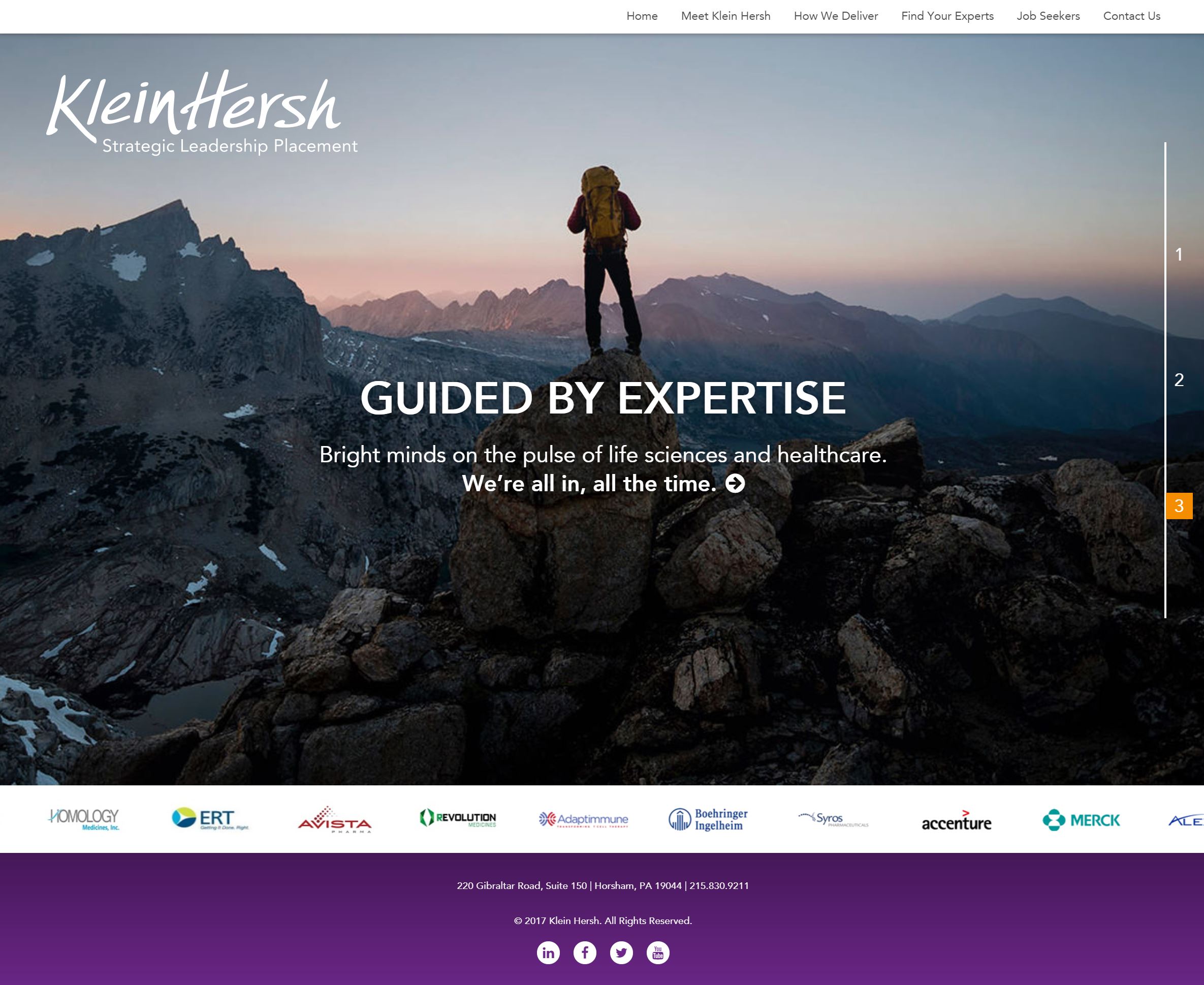 Klein Hersh is a longtime client of Efinitytech. Over the years they have employed three marketing companies for their branding and web presence. Efinitytech has worked successfully through each iteration to implement their designs and redevelop their website to precisely match the marketing companies display.
This new version of their site is definitively the most impressive. We were able to completely integrate the new site design and provide a seamless transition while maintaining their highly critical functioning database system.
In The Words of our Client and Their Marketing Company:
"We are so pleased with our newly revised website. Efinitytech worked hand in hand with our marketing and creative team to produce a professional platform accomplishing the way in which we wanted to display our company and message. Thank you for a job well done."

Fern Klein
COO, Klein Hersh

"Great Work! This is exactly what we were hoping for!"

Rachel Schwartz
Rachael Schwartz Communications, LLC
New Website Design:
VDB Urban Living!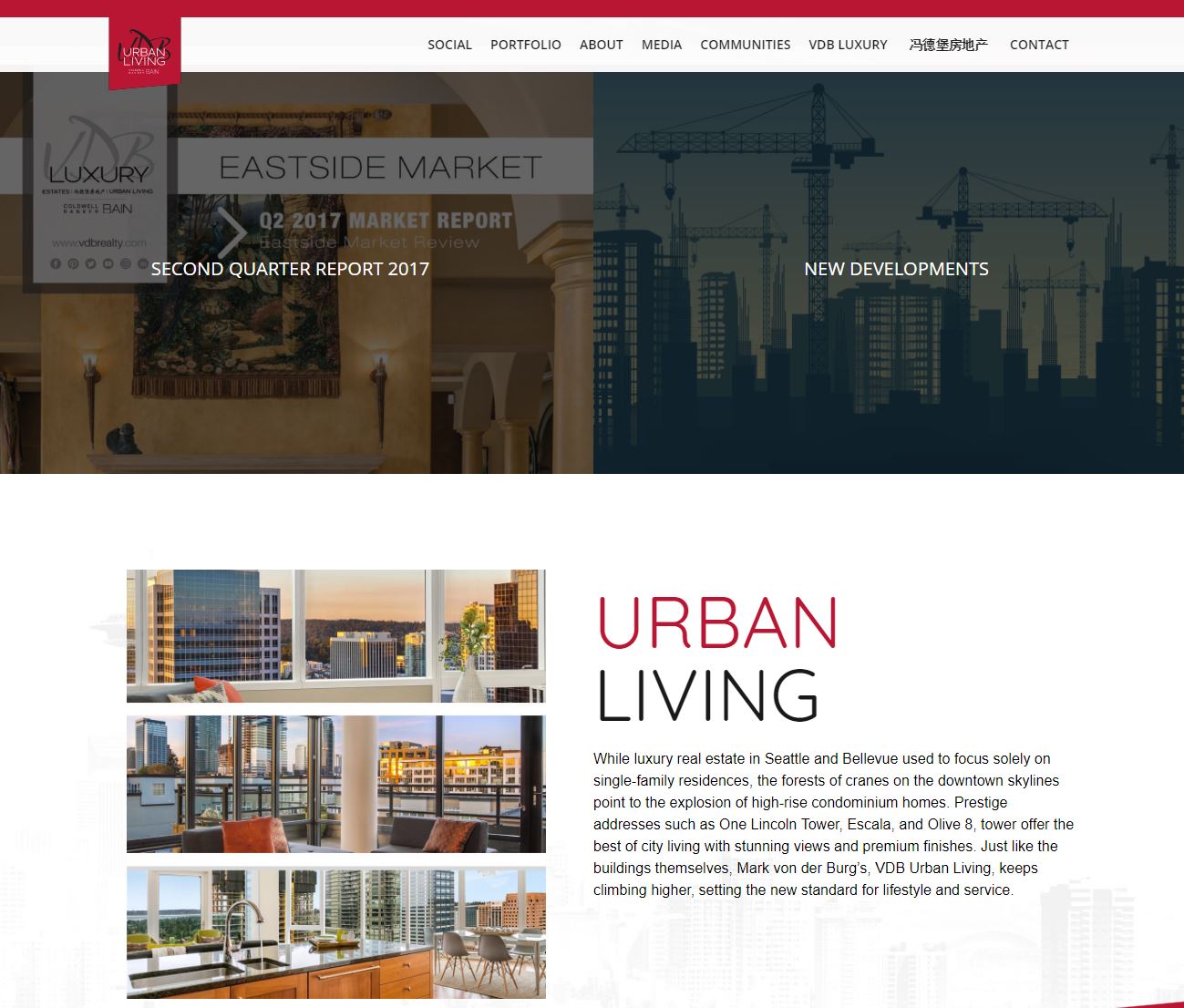 Our clean, fun and edgy design evokes the angular urban environment. This new site targets Urban Dwellers and Sellers! Downtown Seattle and Bellevue have more high rise condominium construction than anywhere in the country!
Mark von der Burg is among our most prolific clients! We now host 4 sites for him; VDBEstates.com, VDBUrbanliving.com, VDBLuxury.com & Xiyatufangchan.com. His great skill at Marketing drives him to promote his business and his client's properties most effectively; in particular on the web! We look forward to many years working with Mark and his team
In his words:
...an excellent design and effective site to promote our services to the Urban Dweller!"

Mark von der Burg
Managing Broker, VDB Estates
New Server Update Continued...
Initial Benchmark tests reveal combined Input/Output speeds 5 times faster than current Servers! This exceptional new equipment can materially outperform the current system and is dramatically more reliable and fault tolerant as well as providing capacity and ease of expansion which will serve our and your needs with outstanding hosting for many years.
We are planning the installation and cut over to these servers in late September as we continue to test, configure, and test again our new infrastructure before implementation.
Microsoft Patches Critical Vulnerabilities!
As reported by ZDNet.com, "Microsoft fixes critical security bugs affecting all versions of Windows" Microsoft patched 46 separate vulnerabilities — the majority of which were the highest "critical" rating.
On Tuesday, Aug 8, the software giant said, that an attacker could remotely exploit
a "critical"-rated remote code execution vulnerability in how Windows Search handles objects in memory, allowing a full takeover of an affected computer.
Contact Us for Help with your Web Needs!
Contact us for a Custom Designed Website and SEO consulting to help your business!
1129 W Main Street
Suite #128, Monroe, WA 98272
360.805.8483
sales@efinitytech.com

View in Browser